2019 International Joint Conference on Control, Automation and Robotics (JCCAR 2019) is going to take place in Prague, Czech Republic during 23-25 November, 2019. JCCAR 2019 offers an ideal platform for presentation, discussion, criticism and exchange of innovative ideas and current challenges in the field of Control, Automation and Robotics.
This conference will provide a remarkable opportunity for the academic and industrial communities to address new challenges, share solutions and discuss future research directions. The agenda will include keynote speeches and parallel sessions. Contributions are expected from kinds of university, industry and agencies.
JCCAR is organized by HKSRA.
We sincerely welcome experts worldwide to join us for this conference in Prague on 23-25 November, 2019!
Please submit your papers to: jccar@hksra.org, or login the on-line submission system: Online Submission System
Please find the paper format here(submitted papers need to follow the required fonts strictly):
Paper Submission(Authors): Full Paper Format

Abstract Submission(Presenters): Abstract Format
Call for Paper
---
Adaptive control, Autonomous Agents, Adaptive Signal, Processing and Control, Biomedical instrumentation and applications, Biological Inspired Sensors, Building energy efficiency, Change Detection Problems, Cognitive Approach for Robotics, Complex systems, Collective and Social Robots, Computer and Microprocessor-based Control, Control and Supervision Systems, Control applications, Factory modeling and simulation, Control engineering education, Home, laboratory and service automation, Control of biological systems, Human-Machine Interfaces, Co-operative control, Humanoid Robots
Publication
---
All accepted papers will be published in the digital conference proceedings which will send to be indexed by all major citation databases such as Ei Compendex, Scopus, Google Scholar, Cambridge Scientific Abstracts (CSA), Inspec, SCImago Journal & Country Rank (SJR), EBSCO, CrossRef, Thomson Reuters (WoS), etc.
A selection of papers will be recommended to be published in journals.
Oral Presentation Guideline
---
15 mins(including 2-3 mins Q&A)

People vary in their ability to speak confidently in public, but everyone gets nervous and everyone can learn how to improve their presentation skills by applying a few simple techniques.
The main points to pay attention to in delivery are the quality of your voice, your rapport with the audience, use of notes and use of visual aids. Voice quality involves attention to volume, speed and fluency, clarity and pronunciation. The quality of your voice in a presentation will improve dramatically if you are able to practise beforehand in a room similar to the one you will be presenting in.

Rapport with the audience involves attention to eye contact, sensitivity to how the audience is responding to your talk and what you look like from the point of view of the audience. These can be improved by practising in front of one or two friends or video-taping your rehearsal.
Poster Presentatation Guideline
---
Poster Size: A0
Posters are a key component of communicating your science and an important element in a successful scientific career. Posters, while delivering the same high-quality science, offer a different medium from either oral presentations or published papers, and should be treated accordingly. Posters should be considered a snapshot of your work intended to engage colleagues in a dialogue about the work, or, if you are not present, to be a summary that will encourage the reader to want to learn more.
The poster is usually a mixture of a brief text mixed with tables, graphs, pictures, and other presentation formats. At a conference, the researcher stands by the poster display while other participants can come and view the presentation and interact with the author.
Key Dates
Full Submission: Oct. 25, 2019
Abstract Submission: Oct. 5, 2019
Author Notification: Within 4 weeks
Final Version: Nov. 5, 2019
Registration: Nov. 25, 2019
Main Conference: Nov. 23-25, 2019
Program
Nov. 23, 2019: Registration
Nov. 24, 2019: Keynote Session+Parallel Sessions
Nov. 25, 2019: Parallel Sessions+Social Networking Event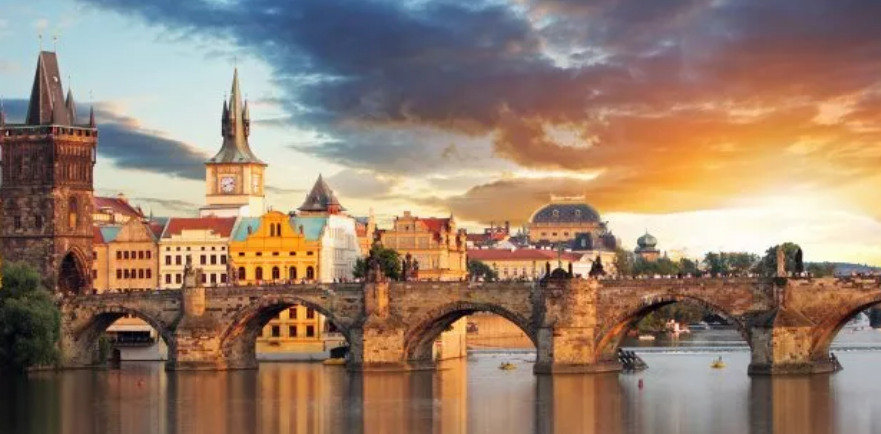 Prague